Discover more about a week in the life of a Museum Learning Manager, as Ripon Museums' very lovely Carrie Philip shares her daily diary…  
Monday 
Start of another week. Planning day with the office Learning Team. Catch up with Katy, my assistant, to see how the staffing for this week's school and group visits is going. Looking ahead to the Easter Family Learning activities, I ask Jade, our apprentice, to do some research into Victorian cleaning concoctions. Afternoon Senior Management Team meeting where different departments – learning, volunteering, marketing, curation, operations – get together to look at what events, grant bids, exhibitions are coming up and report on current progress.
Tuesday 
School visit. Meet the school at the coach park for a Crime & Punishment Day at Ripon Museums. This is a great day for schools. First to the Courthouse, where the class play out an historic trial with costumes in our Georgian courtroom. The dock still has the step so that children prosecuted for crimes (the age of criminal responsibility was 7 years old) could be seen over the top of the dock railing. Then back to the workhouse for lunch and then the Prison & Police Museum for the Sinkler role-play and tour of the cells. Thank the volunteer learning team for delivering the workshops with skill, knowledge, enthusiasm and humour! We find that the Courtroom tends to bring out the flog 'em and hang 'em high tendency in people of all ages.  
Wednesday 
An automaton machine will be arriving shortly at the Workhouse with a mechanical "Workhouse Master" who makes pronouncements and spits out cards with facts about workhouse people and tasks for children to do. I checked the reports from the research team to extract some facts and contribute to the "Workhouse Master's" script. I fine-tuned my presentation for tomorrow on our pilot project for people with dementia and their carers. Museum Development Yorkshire's photographer took some amazing pictures which helps make the presentation a bit more engaging.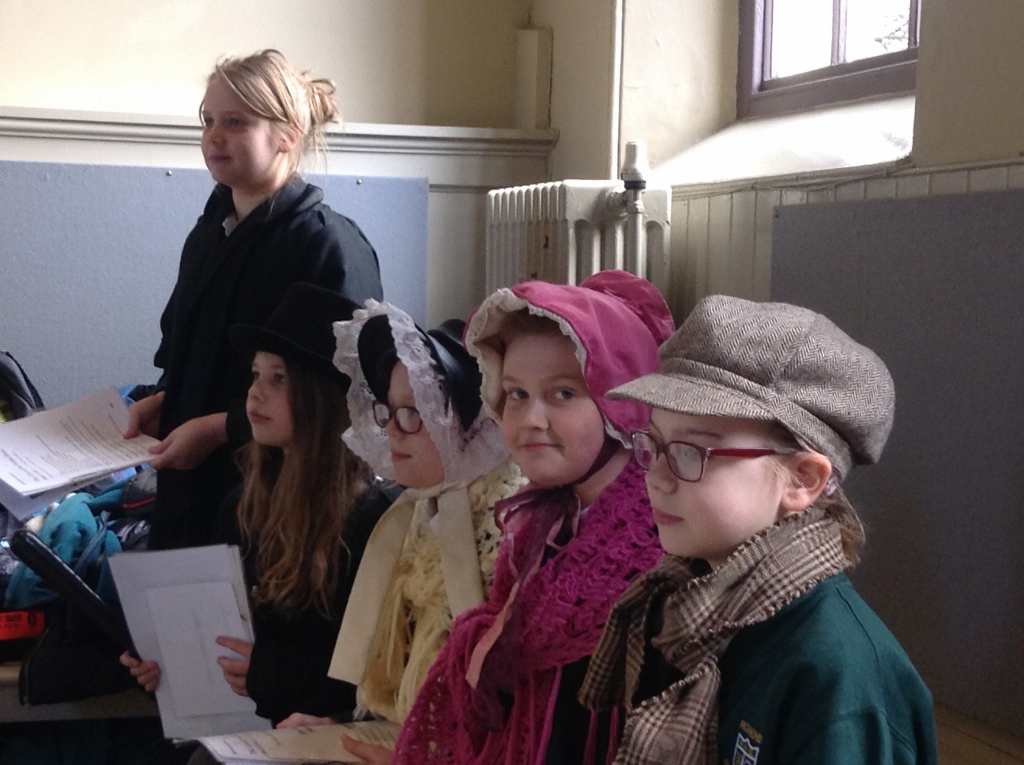 Thursday 
Off to York Castle Museum to deliver the Dementia project presentation to the Learning & Wellbeing cohort put together by Museum Development Yorkshire made up by several museums in Yorkshire. A very interesting day hearing about how different museums had approached this area. We are pleased to hear we are going to be a case study for this group. 
Friday 
Adult group arriving to tour all three museums. They have ordered teas and coffees and scones. We are also setting up for one of our biggest events tomorrow, Sights and Sounds of Ripon. This takes place across the centre of Ripon and involves the Council, Library, Fire Service, Cathedral and lots of voluntary groups.  
Phoned to invite speakers to take part in our Saturday talks series. These are on Saturdays during the school holidays but aimed at adults. New for this year, so far we have had two wonderful talks given by an archaeologist from Durham University and a forensic anthropologist from Teesside University. At Easter, we have a talk on "Suffragettes in Prison" and one on the Workhouse in 19th century literature.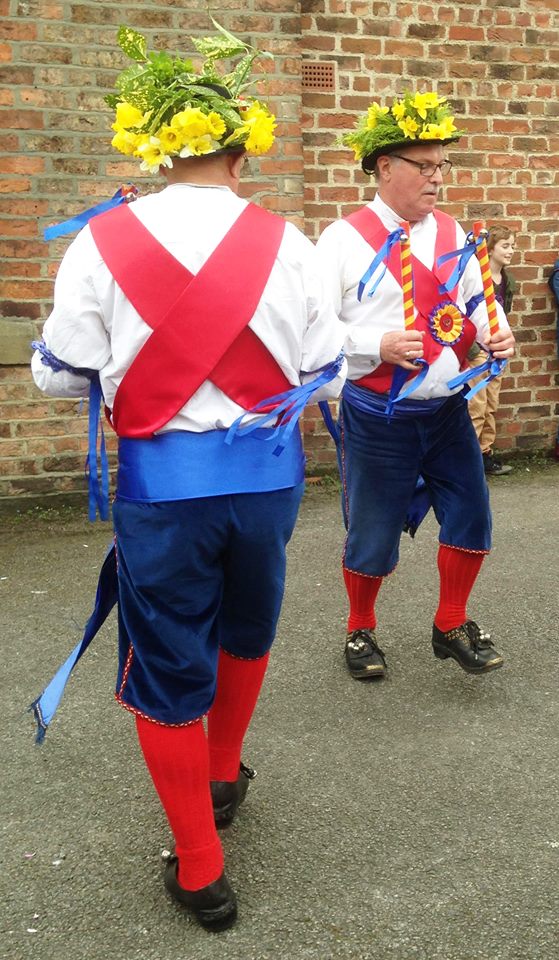 Saturday 
Co-ordinating the Sights and Sounds events across the three museums. Schoolroom, Laundry and rag-rugging at the Workhouse. Pop-up café and Morris Dancing (not in the same space). Mock trials put on by Justices of the Peace at the Courthouse. Tours by our Peeler and Victorian bobby. We had 1,440 visitors across our three museums.   
Sunday 
Collapse! 
To find out more about organising a group visit (for any age) or learning activities at Ripon Museums please email Carrie or telephone 01765 690799.