We have recently been part of a pilot project to develop museum activities for people living with dementia, ranging from rag-rugging, to printmaking and pottery.
Wendy Hunwick-Brown, Ripon Museums' Volunteer Manager writes:
Our museums and galleries offer a wonderful welcoming and interesting space for people to experience something new. By taking part in this six-week project we wanted to offer some support to people who needed a little extra understanding and time to help them enjoy their visit. We have been really pleased with both the response from new volunteers involved with the project and by feedback from people taking part.
May & Peter's story
We first met in 1973 when we were neighbours, then we met up again seven or eight years ago when we were both on our own. Pete is ex-air force communications then a taxi driver, I ended up working in a pharmacy. Pete loved rugby playing and refereeing and I am interested in craft-based hobbies.
Peter was told he was suffering from stress when I first queried his forgetfulness about five years ago but has since his Alzheimer's diagnosis his health has gone downhill. Although we were seeing each other before his diagnosis, we only started living with each other when he needed 24 hour care and we now split the week between Harrogate and York.
We were interested in museums and activities as we now seem to have a very limited social life. I don't leave him alone so my social life is what I do with him. Crowded places don't suit him any more so that's a restriction. We were unsure the first time we came to one of the sessions. Peter was very apprehensive as he is with new places and people, also we didn't know what to expect.
We've really enjoyed the company and the lovely helpers we've met. The activities were great fun and something completely different. We also loved the museums and the chance to walk around them quietly. I think it made Peter realise that he can attempt new things – he seems to have lost a lot of confidence. The sessions did put us in a better mood and it was good to laugh together again.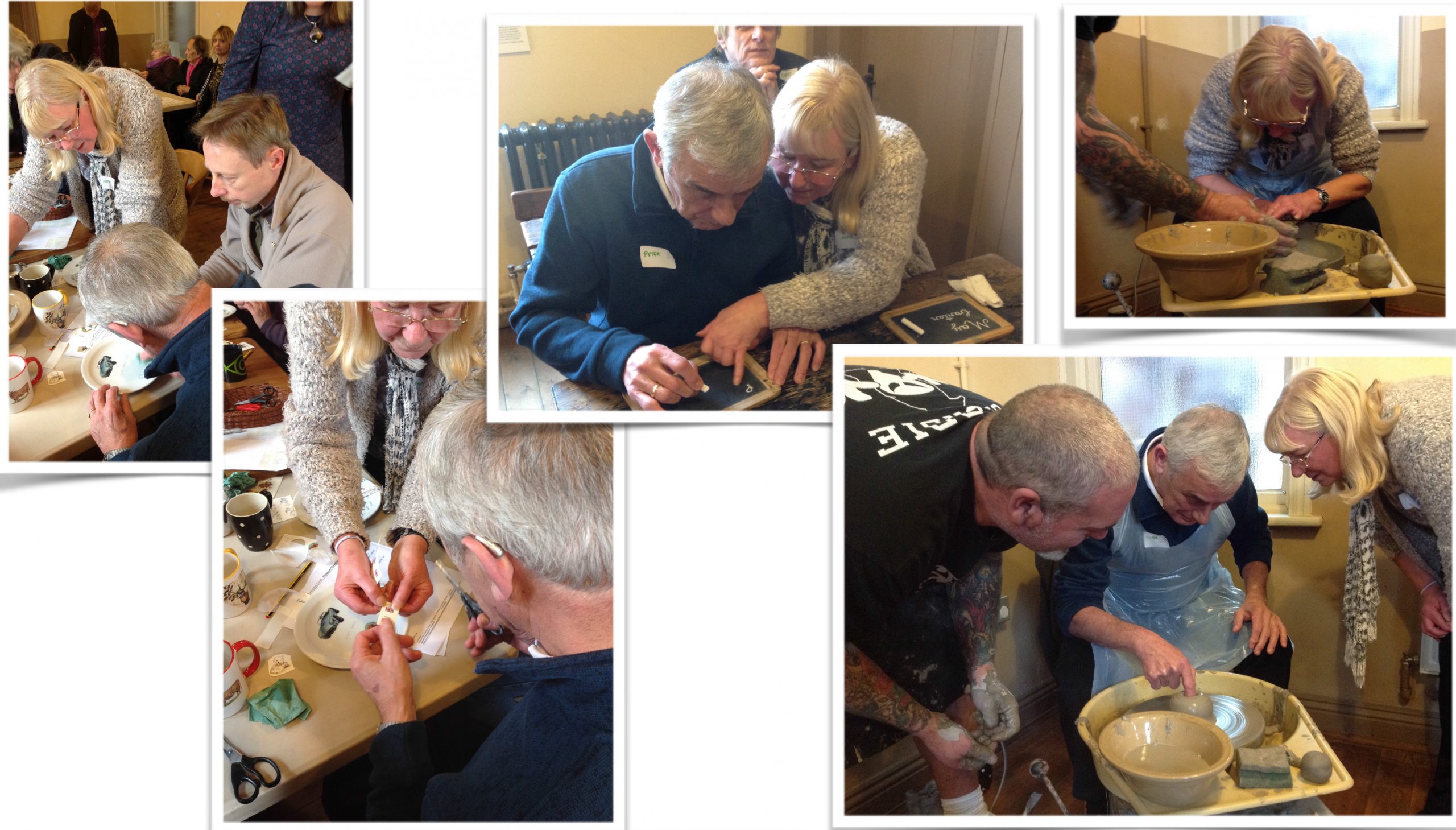 What next for the project?
We are currently reviewing the pilot project and hope to be able to roll out more dementia friendly activities and session in the future.
This pilot programme (January to February 2017) was a partnership between Ripon Museum Trust, Harrogate Borough Council Sports and Active Lifestyles Team, Harrogate Borough Council's Culture Service and Dementia Forward.