This blog post has been written by Dawn Feather of InspireEd Workshops.
Over the last few weeks children from our Squigglers Art Club have worked with artist and filmmaker, Dawn, to create a bespoke projection using stop motion animations and light graffiti in response to thoughts and feelings about life in the workhouse.
The projection is available to view at the front of the Workhouse Museum on Allhallowgate between 6.30pm and 10.30pm daily until the middle of March.
A huge thank you to Dawn and Fusion LX for their collaboration.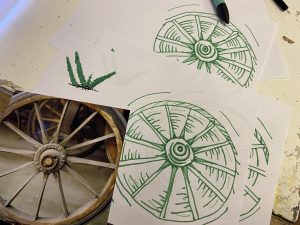 "It was such a pleasure to see the children's faces when they saw their work projected onto the front of Ripon Workhouse.
All the art was handmade by children aged 10-16 yrs old in response to 'how a child would feel going into The Workhouse in the 1800's'. We used a mix of hand drawn stopmotion and photographic light graffiti to produce this abstract style.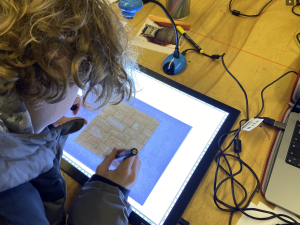 In order to fully explore the preposed question I first asked the participants to think about words and emotions that they would associate with the museum.  The Workhouse was built in the 1850's and it was a place for people who struggled to find work or had physical or mental illness.  They were often very poor and treated harshly in order for them to try and 'better themselves' while locked inside.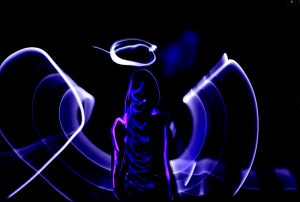 We also experimented with light graffiti which uses a slow shutter speed and long exposure to capture light trails.  We used a 5D DSLR, tripod and a selection of light wands, torches and coloured filters to create the graffiti.  It was a really fun process because every photo produced a different result.  With this task I asked the children to create movements with colour that represent the different words they came up with at the start.  Such as 'frustration, death, cold, work etc.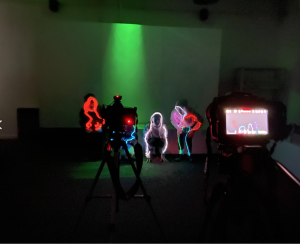 The final process was post production.  To start each photo from both the animations and light graffiti was edited to enhance the colour and remove the empty space. For example, removing the white paper from the animations to make them transparent. I then edited all of the elements together and masked out the areas that needed to be hidden.  This included the windows, sky and some of the stonework of the Workhouse building.
As you can see the results look awesome.  I really want to do this again"!