This week's Q&A is with Professional Chef Gaynor Eden who will be cooking up food history as she prepares to create an accurate representation of a Victorian pauper's meal in 1861 as part of a new artwork, Consumption by Pippa Hale. Using traditional ingredients, recipes and cooking techniques and working with a small team of female volunteers, Gaynor will be cooking lunch for 50 volunteers in the original Workhouse Kitchen. 
Q&A
What's on the menu for this historic Workhouse lunch? 
Today's menu at the Ripon Workhouse will be meat pie with a layer of sliced potato and topped off with a pastry made with dripping!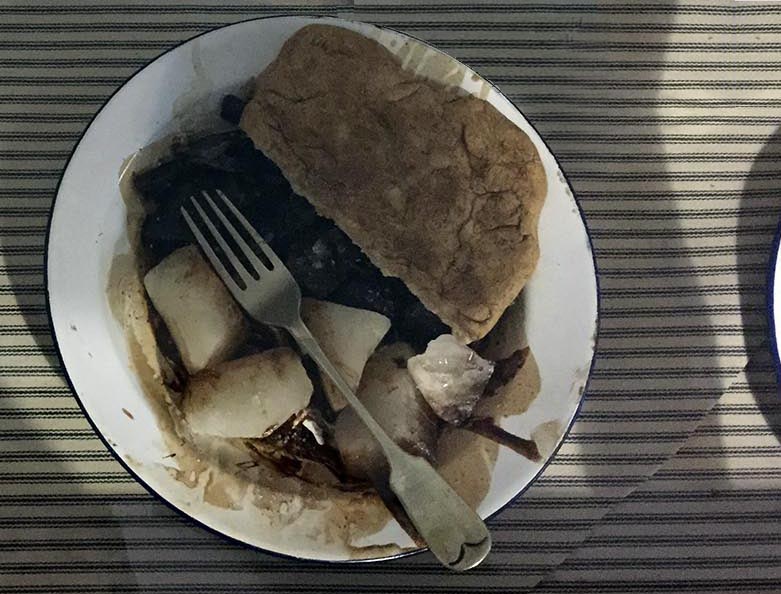 How do the Victorian cooking techniques differ from those you would use today? 
The pie is cooked totally by braising in the oven for two hours…a bit like the equivalent of a casserole using the cheaper cuts of meat which benefit by a slower method to achieve tenderness. There is no browning of the meat first to add extra flavour. 
What ingredients are you using and how do they compare to those used in today's recipes? 
The pie is made from very basic ingredients Clod and sticking of beef. Beef clod is shoulder of beef (one of the cheapest cuts) and 'stickings' are coarse, bruised, inferior meat, especially the portions damaged by the butcher's knife. Yummy! The meat is cut up into small pieces and salt and pepper is added. The meat is then put into the cooking tray and sufficient water is added. Layered, peeled potatoes then go on top and finally dripping is rubbed into flour with a little salt and the whole thing is cooked for two hours. There were no onions added or stocks or herbs! Everything was very grey and bland. 
How small were the portion sizes for Paupers, would they have left the dining room still wanting more? 
The pie is served in 16oz pieces for men, 5oz of meat per portion and the women and children were often given less. My guess is with all the hard, physical work the inmates had to do every day they would have still had hunger pangs. The menus are very carbohydrate rich but no health value in terms of nutrition and vitamins. It will have filled them up for a time but am guessing they went to bed with rumbling tummies. 
And most importantly – how will it taste? Is it something you will be cooking up again? 
Beef pie in 1853 would have been a very tasteless and bland affair unlike the wonderful pie ingredients we have today: ale, red wine, herbs and spices, vegetables etc. and of course we have so many variations of pastry as well from Puff Pastry to Filo. 
I am guessing after tasting this pie from days gone by it will be archived in my recipe collection and probably never made again! 
Consumption is a new artwork by contemporary artist Pippa Hale, who filmed participants preparing, cooking and eating a typical Victorian Workhouse meal during a day long performance. This thought-provoking artwork seeks to link past and present experiences within a specific location.