Who we are 
Ripon Museum Trust was formed in 1982 by a small group of volunteers and now employs several full and part-time staff, who are supported by over 100 volunteers. 
Our volunteers are involved in every area of the organisation – they really do keep things running! 
As a non-profit organisation, any money made from ticket sales and retail sales goes towards the upkeep and running of the museum buildings and garden. We are supported by funding from Arts Council England and the National Lottery Heritage Fund.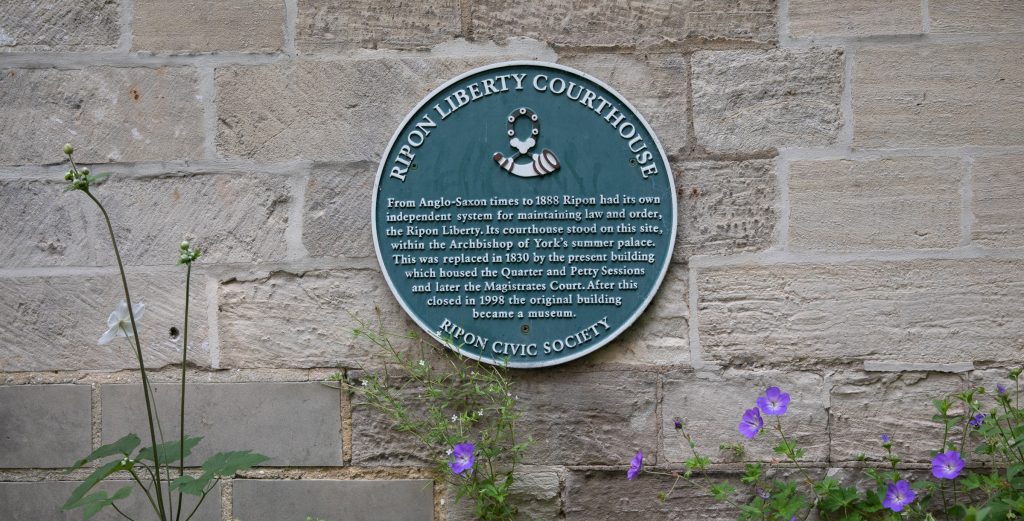 Our mission statement 
Our mission is to use the unique trio of the Workhouse, Prison & Police and Courthouse Museums, collections and the stories they tell to help people explore big issues such as fairness, equality, justice and welfare. Through excellent engagement, programming and outreach, together we will inspire people to become compassionate and active citizens, shaping society for the better. We will work for greater participation in our heritage which will enrich lives and improve wellbeing. Volunteering is integral to our organisation; at our core we work as one team. We will make a positive impact on Ripon and the region's cultural and economic capital. 
How we began 
From its inception in 1968, Ripon Civic Society was concerned at the lack of museum coverage in the city after the closure of the City Museum at Thorpe Prebend House in 1956. This was made worse by the closure of the Wakeman's House Museum in 1987. The Society continued to press the Local Authorities to provide premises for another museum. 
In 1981, the Old Liberty Prison (built in 1816) became vacant and it was decided to set up the Ripon Museum Trust with the intention of opening the Prison & Police Museum there. Ripon Museum Trust was granted charitable status in 1982. 
Timeline 
1982: Ripon Museum Trust was formed 
1984: the Prison & Police Museum opened 
1994: the Trust obtained a lease for the former Vagrant's Cell Block at the old Workhouse in Allhallowgate  
1996: the Workhouse Museum opened 
2000: the Trust opened up the old No. 1 Court in the court building, which had closed in 1998, as the Courthouse Museum. 
2010: the Workhouse Garden was restored and opened to the public 
2017: the Trust secured the main block of the Workhouse and opened parts of it during the year to expand the Workhouse Museum 
2018: the Trust secured Arts Council NPO status