Ripon Museum Trust is run by a small team of staff with support from over 100 volunteers, who help keep our three unique heritage buildings and their collections running, as well as providing a fantastic experience for our visitors.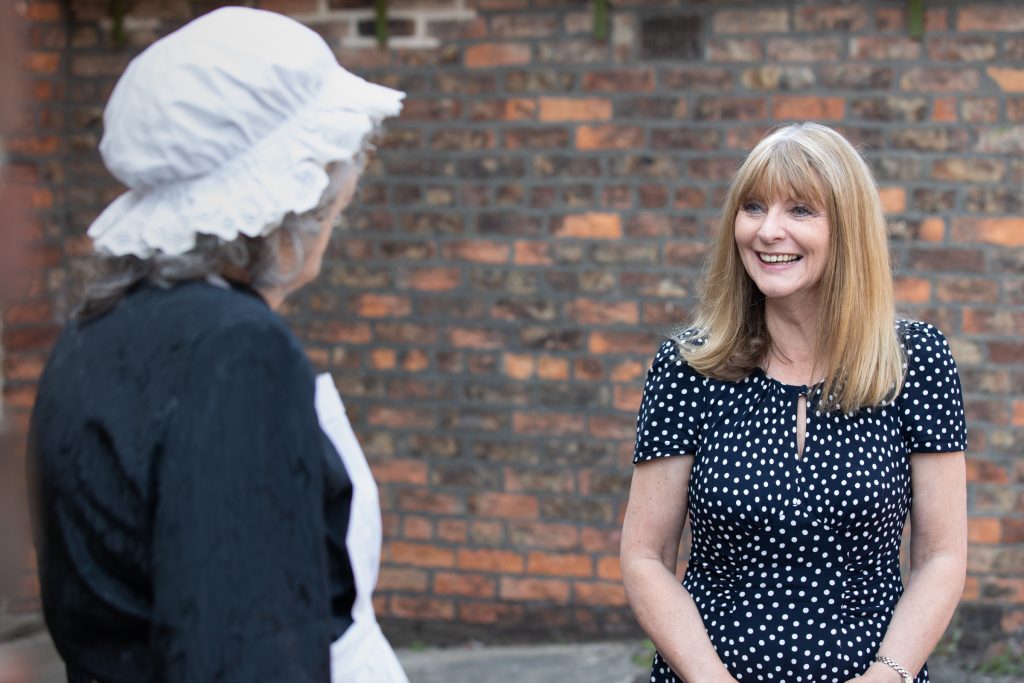 Our volunteers are magic 
Volunteering is at the heart of everything we do. 
Our volunteers come from a range of backgrounds and age groups, each bringing something different to the team.
We have volunteering opportunities in every part of our operation from gardeners to guides, from admission to administration, from learning to leading, we can find a role that will suit any skills, experience or enthusiasms you may have. 
The Board of Trustees 
The Board meet formally six times a year to provide governance and leadership for the organisation. They are very hands-on and most also volunteer as receptionists, guides, education leaders and gardeners. 
Richard Taylor (Chair)  
Richard is Chair of the Trust, a role which he says has been a great privilege and source of pleasure. It allows him to continue his interest in the heritage sector, where he worked professionally in historic environment management for over 30 years, most recently as the Conservation Team Leader at Leeds City Council. 
As a chartered town planner specialising in built environment conservation, he previously had experience of regeneration as the Ripon Project Officer for the former national charity, the Civic Trust. Since taking early retirement in 2010, Richard continues active involvement in local affairs as Vice-Chair of Ripon Civic Society and has been part of the team to devise and promote the Ripon City Plan. Following its approval, he is keen to see the Plan delivering real benefits to the city. 
In the brief spare time left over, he enjoys singing in Ripon Choral Society, exploring his native Yorkshire and beyond and admits to an addiction to cryptic crosswords and Radio 4. 
Mandy Whitehead (Vice Chair) – Chair of People Committee 
Mandy has held a variety of senior leadership and management roles over the last 20 years developing and delivering projects and services in four different educational/local authority settings. Currently employed by East Riding of Yorkshire Council as their Children's Centre Development Manager, Mandy works in a strategic service development role developing integrated services for families with young children with health partners in community settings across the Authority and is also the strategic lead for parenting for the Authority. Mandy brings considerable experience of strategic planning, project management, reporting, evaluation and good governance. 
Mandy has a long-standing interest in community development and heritage in Ripon and for five years was the community development manager for the city. Currently she chairs the Ripon Re-Viewed Project – a Heritage Lottery Funded Ripon Civic Society project to preserve, digitise and make accessible a collection of 7000 images which record a century of life in the city of Ripon. 
David Thelwall (Treasurer) – Chair of Finance and Marketing Committee 
David's early experience was with Unilever and Ranks Hovis McDougall in general management, marketing and strategic planning. He has had his own Management Consultancy business for some 30 years, specialising in marketing and strategy, in the agribusiness, food and bioscience sectors. He also runs a web-based business comparison service (Prime Numbers) – this hosts the Culture Benchmark that provides comparative financial information (>2,000 datasets) on cultural and creative organisations. 
David leads on financial and strategic development and is well used to managing major projects in the commercial and not-for-profit arenas. 
Professor Martin Webber – Chair of Learning and Curation Committee 
Martin is Professor of Social Work at the University of York and is Director of the International Centre for Mental Health Social Research. 
His primary research interest is in the development and evaluation of social interventions with people with mental health problems. 
Martin's expertise regarding wellbeing, social capital and inclusion and how our museums can be used as an asset in this area are extremely beneficial in a museum such as ours. Furthermore, he widens our strategic perspective substantially. Finally, his research discipline is very valuable in evaluating and assessing projects on sustainability, capacity building, volunteer development and the like. 
Mary-Ann Irbins (Chair of Business and Operations Committee)
Mary-Ann is an experienced Arts & Heritage Commercial Development Consultant having held senior management roles for many years with some of the UK's leading high street retail brands, followed by almost seven years as National Retail Operations Manager for the National Trust (England and Northern Ireland). 
Since establishing her consultancy practice in 2004, Mary Ann has worked with many Museums and Galleries across the UK. Gaining a reputation for developing innovative and creative solutions focused on developing income, delivering measurable results and enhancing the visitor experience. 
Robert Ling
Robert is the Assistant Director for Technology and Change at North Yorkshire County Council where he leads the transformation function across the council, responsible for Digital, Data and Technology, Projects, and Customer Services. He previously worked for Local Partnership as a Project Director specialising in Digital Exploitation, UK Government in the delivery of the national broadband programme. Prior to this Robert worked at Yorkshire Forward the regional development agency, focusing on programmes increasing business performance through Supply Chain Development, ICT Exploitation, and Sustainable Development.
Outside of work, Robert who is a resident of Harrogate has been a regular visitor to the museum with his young girls, as well as enjoying the benefits of the North Yorkshire countryside. In the thin slivers of personal time Robert enjoys watching and playing football, and video games.