Rhiannon Pickin is a Crime and Penal Heritage Researcher exploring our collections…she explains more about her interest in dark tourism sites and crime heritage in this week's Q&A.
Q&A
Have you always been interested in crime and punishment museums?
I've always loved visiting museums ever since I was young, but I also wanted to be a lawyer at one point. I guess you could say the two interests merged as I got older.
Do you get to visit a lot of museums?
I tend to stay close to the museums that I'm working with for my research, but whenever I'm visiting a new place I always make time to fit in a museum or two. Particularly dark tourism sites, as those are the ones I'm most interested in.
What are dark tourism sites?
They are sites that are linked to death and suffering. They can be places that are more entertainment-led, like the London Dungeons, or much more serious places, such as locations related to genocide. I'm looking at how visitors' emotions are involved in how they respond to what they see in prison and courtroom museums, which can be entertaining and serious in their subject matter.
What do you do when you're looking at a museum for your research?
Quite a few things really. I look at the ways that the museum is presenting the history in the displays and make notes and take photographs. I've also been interviewing staff and doing questionnaires with visitors. I'm looking to speak with visitors in focus groups for the next stage of my research.
Have you had any particularly memorable experiences whilst doing your research?
When I was doing the questionnaires in a few of the museums I'm looking at I had visitors ask me if there are ghosts in the buildings. Although I don't completely believe in ghosts sitting in quiet areas of the museums on my own after people asked that felt a bit strange, especially as I know there have been reports of ghost sightings in the museums!
Does it ever feel strange, focussing on people's suffering for a job?
Sometimes it can be quite saddening. I find that mostly when I'm looking at the archival sources, such as the gaoler's journals or the surgeon's reports. At the York Castle Gaol in the nineteenth century the gaoler made notes about the day-to-day running of the prison and wrote down any noteworthy events, including prisoner deaths. It makes you realise that there are a lot of historical problems that are still relevant to prisons today.
So, why DO people visit crime and punishment museums?
I think there is a huge interest in these types of museums for many different reasons. I have a friend who is an archaeologist who often works on public workshops and talks and we both agree that people, particularly children, often find the horrible parts of history to be the most interesting. On the other hand there is a more serious side to this type of heritage site as it is dealing with human suffering so it can lead to people contemplating what they are seeing in the displays.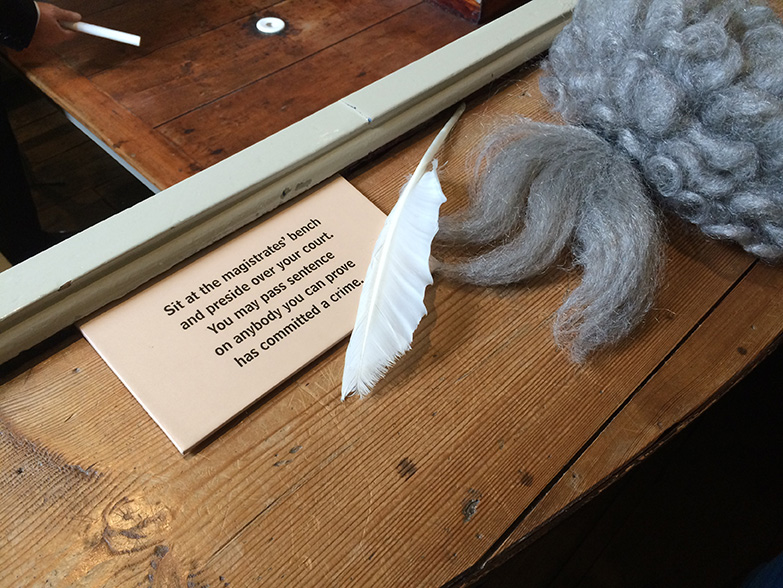 What's your favourite museum?
A difficult question! I don't know if I have a favourite. Other than courtroom and prison museums I do enjoy visiting historic houses but I know that only the very rich lived in these places and they don't necessarily represent the lives and experiences of people from other social classes, but I think it shows how museums can offer a bit of escapism for visitors. Sometimes that's what people want from visiting places like that.
Get involved
Rhiannon will be leading a focus group at the Workhouse Museum on Friday 24th March at 11am. If you're interested in coming along to talk about your experiences visiting the Courthouse Museum and the Prison & Police Museum, you can email her at [email protected].