Martin Wills, our Workhouse Museum Curator, shares some grim tales he has discovered during the transformation of the Workhouse Main Block.  
"The Workhouse main block, which opened in July 2017, is where the majority of the Workhouse inmates would have lived, for weeks, years or even decades. 
This is a site which has many secrets! On one exciting day we revealed one of the dual staircases that was boarded up by its previous owners. We could not be certain that the staircase was still there behind its screen, but when the plasterboard was removed, there it was, untouched for decades.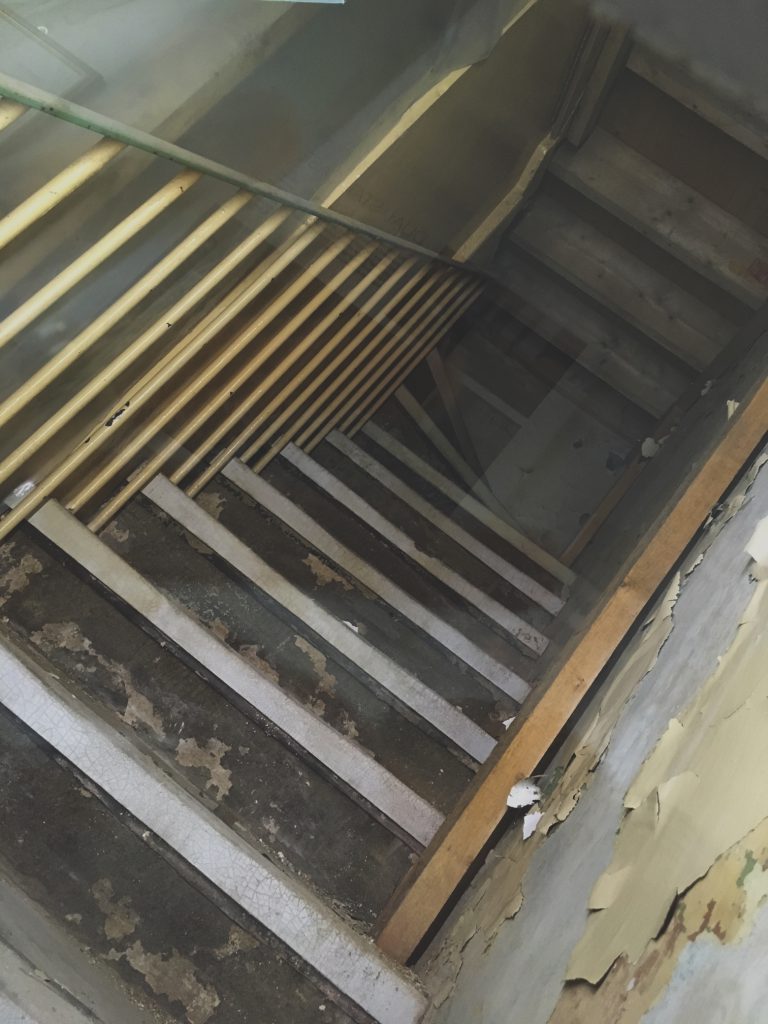 Straight away, I began to think of how interesting this would be to our visitors. 'This is an excellent way to demonstrate the segregation in the workhouse!' I thought, as I began to draft the museum label in my head. A text would explain that the purpose-built workhouse was designed, not only to keep men separate from women, but also to keep different ages segregated. Older women, for example, would live, work, eat and sleep separately to younger women, accessing their respective dormitories through two parallel staircases, divided by a substantial brick wall. 
I was a little carried away in my appreciation for this example of Victorian architecture. During my Howard-Carter moment, I forgot to think about the people who would have used these staircases and what they would have meant to them. 
This divisive feature would have been the staircase they tramped up and down for enforced work or strict bedtimes; it would have been the staircase that kept women separated from their elderly mothers; it would have been the staircase that a drunk and enraged Margaret Clark (age 74) was dragged up so the Master could attempt to subdue her by drenching her with water; it was also perhaps the very staircase where Harriet Rodwell (age 61) took her own life with a make-shift noose made from her shawl or handkerchief. 
Whilst we open up more and more of the main block building, we will continue to uncover interesting facts about how the workhouse was run. However, this is less than half of the full picture – as every single person who passes through the doors today will have their own experience. Over the next year I want to share more about the inmates' lives and discover what you, our visitors, think of this seemingly distant time. After all, the Workhouse is more than just a construction of red brick and cement; it is a building full of stories and personal experiences.