In 2019 and 2020, Ripon Museums took part in an Arts Council England funded project with the Workhouse Network, called More Than Oliver Twist. The More Than Oliver Twist project provided training for six workhouse sites to research the lives of inmates in their institutions in the 1881 census. From this research, a database of pauper biographies was created, along with a digital exhibition, which you can find on the Google Arts and Culture website.   
A team of volunteers at Ripon Museums researched 25 biographies of people who were resident in Ripon Workhouse in 1881, tracing their stories back and forwards using censuses, newspaper archives and original workhouse records. They include John Dowling who entered Ripon Workhouse when he was 11, after the death of his mother, and had a brief criminal record before being apprenticed to a chimney sweep and later going on to have his own chimney sweeping business. And Jane Ann I'Anson, who was born deaf and was admitted to Ripon Workhouse at the age of 26 after the death of her father, remaining there for the rest of her life until her death in 1907. These biographies show the breadth of experiences of those resident in the workhouse, and often challenge our assumptions about the workhouse experience.  
You can read all of the biographies created by Ripon Museums volunteers below and find out more about the project here.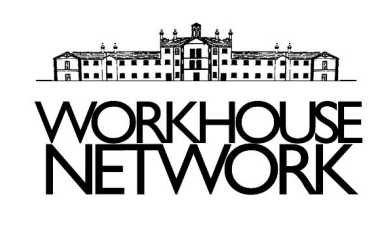 The Workhouse Network 
The Workhouse Network brings together institutions that were once workhouses with heritage organisations, archives and universities to share expertise and knowledge. 
Visit the Workhouse Network website.
Read more about the lives of some of the inmates at Ripon Union Workhouse.